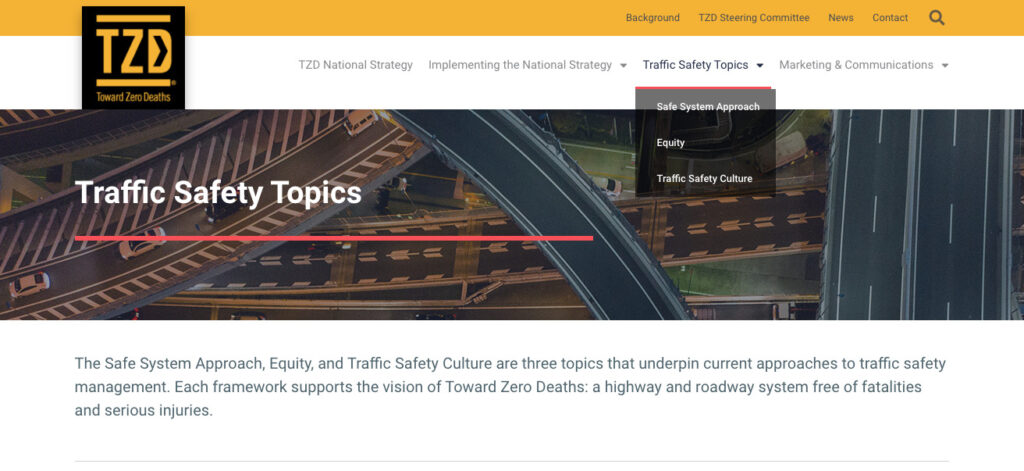 The Safe System Approach, Equity, and Traffic Safety Culture: These traffic safety topics underpin current approaches to traffic safety management. Each supports the vision of Toward Zero Deaths. A transportation system free of fatalities and serious injuries. That's why we've added new sections to the TZD website to explore each topic.
See how SSA applies to everyone in your agency through the project life cycle framework.

Review meeting materials to get different points of view on how to get started with SSA.

Read case studies on speed management.

And link to high quality resources from FHWA, ITE, Road to Zero Coalition, and GHSA.
Learn more about the definition of Traffic Safety Culture, with access to the Primer toolkit, poster, and other resources.

Review documents that outline processes for developing a safety culture program.

Explore the safety culture of other states in Traffic Safety Culture case studies.
Explore the new traffic safety topics pages on TowardZeroDeaths.org.