The Safe System Approach to road safety has proven to reduce traffic fatalities and serious injuries around the world. Safe systems principles are now being incorporated into traffic safety management throughout the United States. These principles correspond with the Toward Zero Deaths vision for zero fatalities on our nation's roadways.
Everyone with a role in transportation shares in the stewardship of traffic safety. With the AASHTO Committee on Safety, Toward Zero Deaths is working to educate traffic safety and transportation practitioners on safety principle-based planning, design, construction, and operations.
Project Life Cycle Components
The following resources demonstrate how to incorporate safety in all transportation disciplines and throughout the project delivery cycle. These resources are designed to help practitioners take action through the Safe System Approach, both within their organizations and externally with other safety partners. We'll continue to update this page with resources for addressing urban, rural, and suburban applications of the Safe System Approach.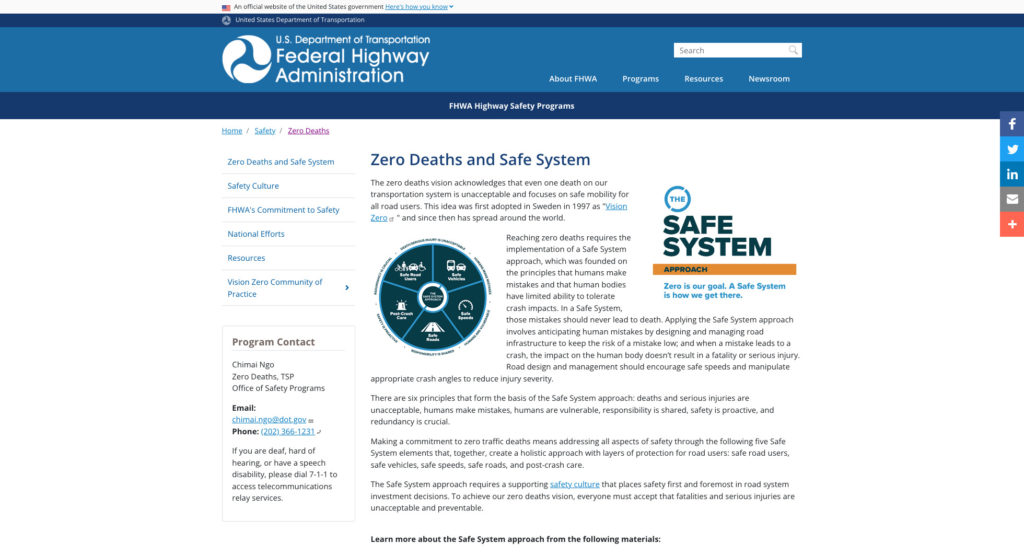 FHWA Safe System Approach Resources
The FHWA website provides foundational materials about the Safe System Approach and links to additional resources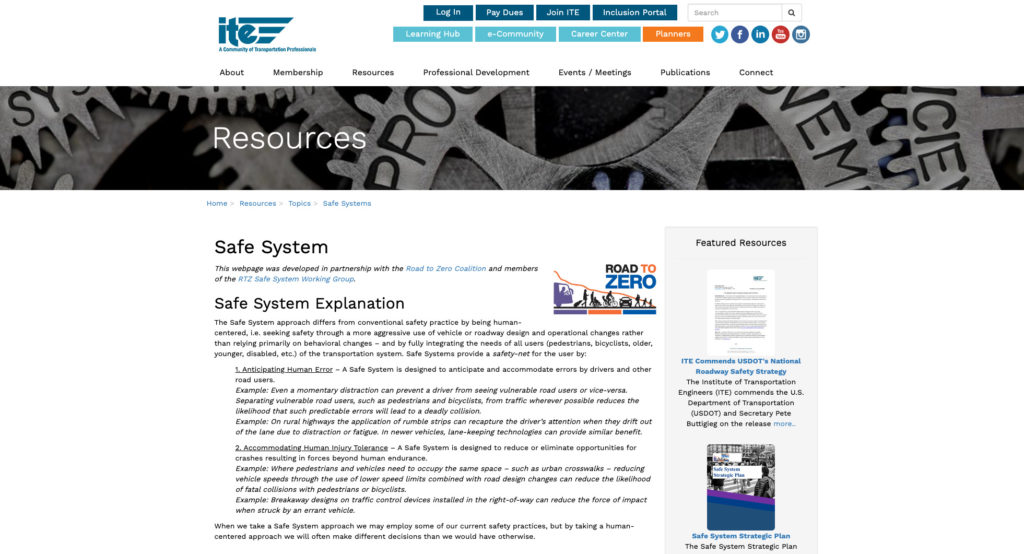 ITE Safe System Approach Resources
The ITE website provides background information on the Safe System Approach, case studies, and links to noteworthy resources.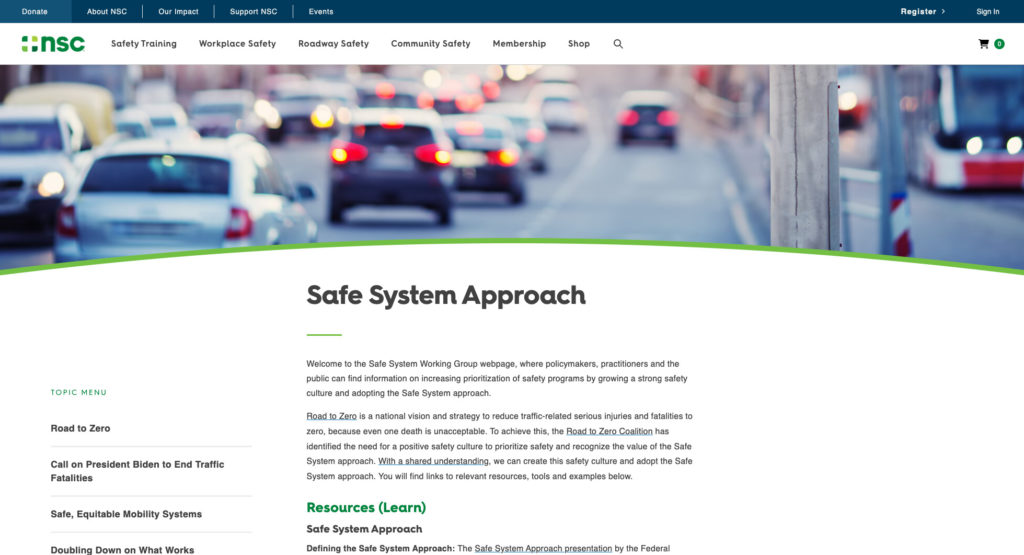 Road to Zero Coalition Safe System Approach Working Group
The Road to Zero Coalition website links to engagement opportunities, implementation tools, examples and case studies.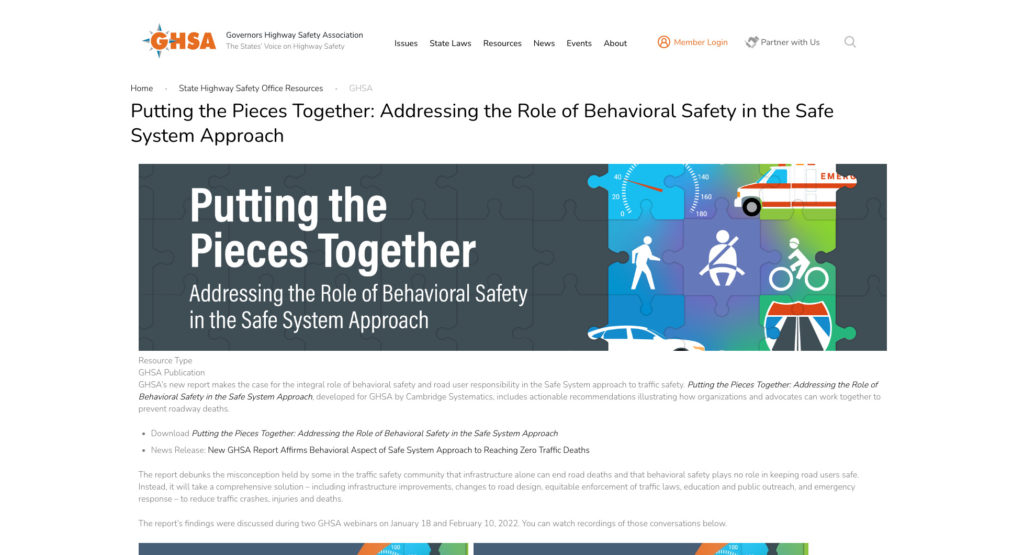 GHSA: The Role of Behavior in a Safe System
GHSA published a report and recorded webinars on the role of behavior in the Safe System Approach.