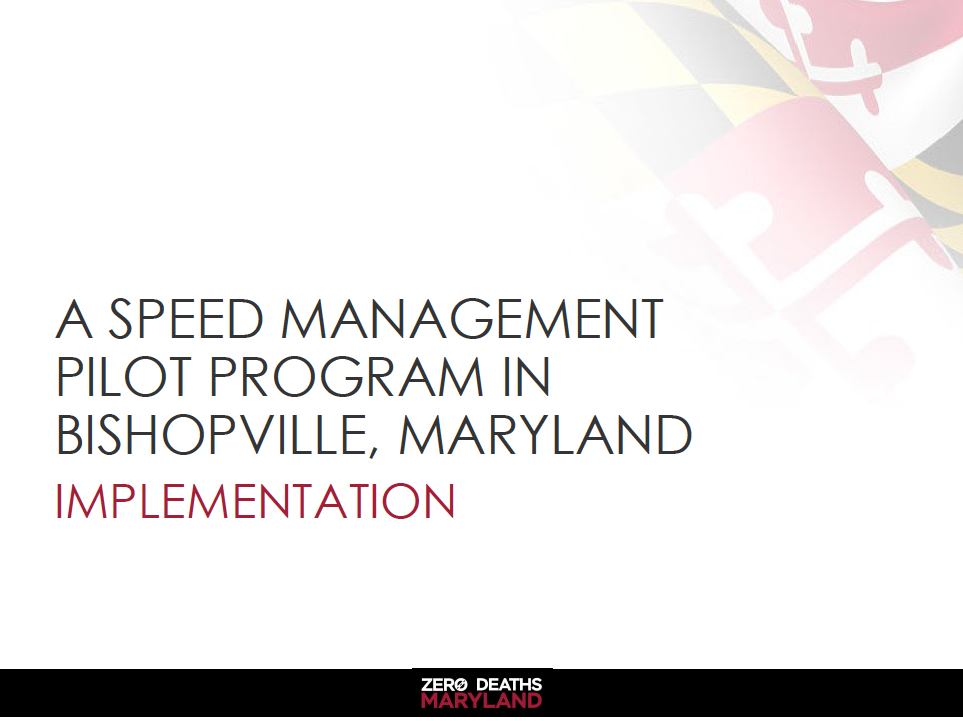 At the AASHTO Committee on Safety Meeting in April 2022, Tim Kerns and Vivian Berra Figuereo of the Maryland Department of Transportation reported on a speed management demonstration project in Bishopville, Maryland. The project was funded by a grant from GHSA, the Insurance Institute for Highway Safety (IIHS), and the National Road Safety Foundation (NRSF).
The speed management project combined enforcement, engineering, and public outreach, resulting in a 9% decrease in average speeds. During the demonstration project, the odds that a vehicle was speeding dropped by three-quarters. Afterward, the odds of speeding were 37% lower than before the program began.
The decrease in average speeds was credited to a holistic, multi-pronged approach of education, engineering, and enforcement.
IIHS Senior Research Transportation Engineer Wen Hu, the lead author of the study, said, "We believe efforts must be sustained in order to succeed over the long term and reduce speed-related crashes and fatalities."