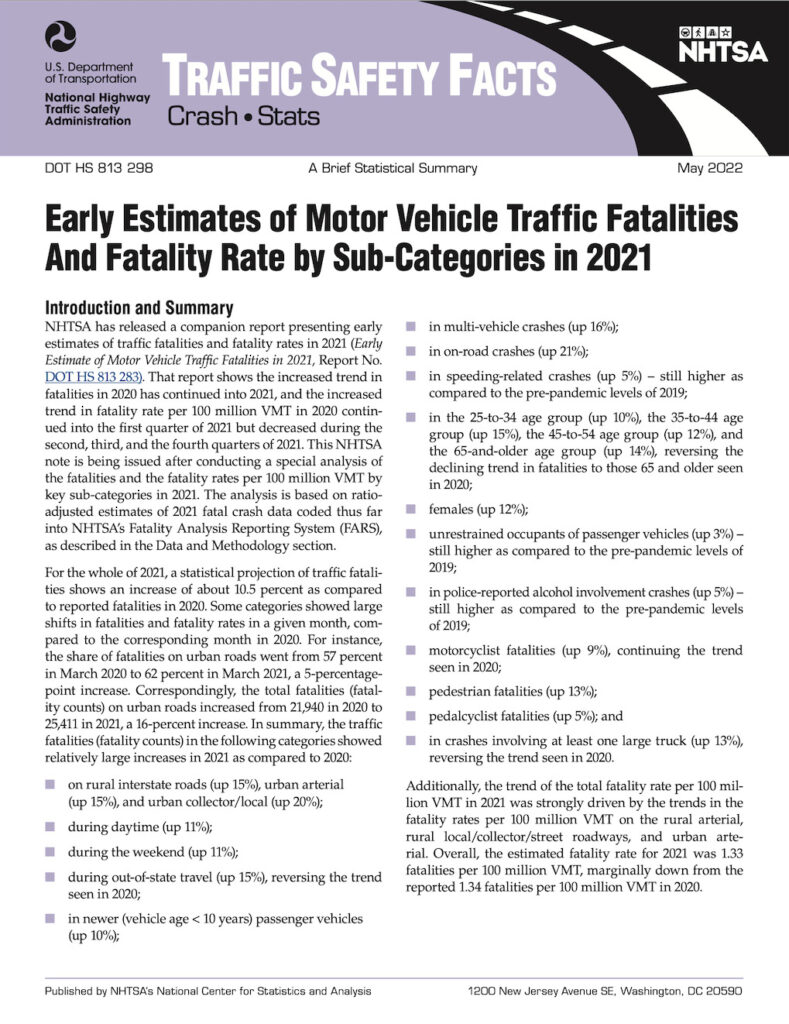 In the early estimate report released May 17, 2022, NHTSA showed a 10.5% increase in traffic fatalities in the United States from 2020 to 2021.
At 42,915, the number of 2021 traffic fatalities is the highest number recorded since 2005, and the largest increase in the history of the report. In a press release, NHTSA reminds us, "Behind each of these numbers is a life tragically lost, and a family left behind."
Several categories of traffic fatalities increased compared to 2020.